Return to Headlines
Superintendent Message: Winter Athletics
At their respective Board of Education meetings on Thursday, Jan. 28, Avoca and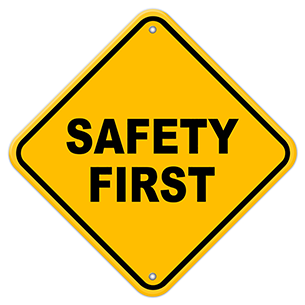 Prattsburgh officially approved to commence with our winter sports seasons. We will be having boys' and girls' varsity basketball, boys' and girls' JV basketball, boys' and girls' modified basketball and indoor track.
It is important to note that we have two restrictions in place, but included here are some explanations that I hope help people to understand why we had to make certain decisions:
MASKING ALL THE TIME
This one was easy for us and a non-negotiable for everyone; players, coaches, referees, game workers, etc. We require our students to be masked throughout the school day and it is extremely hypocritical to say during sports "wear masks as tolerated." As I have stated consistently throughout this school year, our job is to keep schools open safely and if we can provide more opportunities for students, I am in favor.
As we witnessed in the fall, our athletes wore masks successfully. Unfortunately, as in the fall season, there will be other leagues in Section V that are going to use the loose interpretation of "wear masks as tolerated" and not require masks for their athletes. Based on guidance from the Department of Health and our school medical director, our interpretation is that an athlete can safely wear a mask 100% of the time. In addition, both Boards of Education passed a resolution that our teams WILL NOT compete against any team that is not required to wear a mask 100% of the time. This means that there is a possibility that we will not be able to participate in the sectional tournaments at the
conclusion of this season. While I realize this is a tough possibility to process, I wanted to let the community know EARLY that this situation is possible. Please know that we are working with Section V, NYSPHSAA, and the Department of Health to advocate for our students to be able to compete in sectionals safely.
NO SPECTATORS
This was a joint decision made with the Steuben County DOH. We completely understand that families want to watch their children participate. Since fall sports were outside, andmwere classified as low to moderate risk, the situation was easier to manage. With winter sports being classified as high risk and taking place indoors, the rules for quarantining change dramatically, especially since an event exceeds one hour in length.
What this means is that IF anyone in the gym tests positive for COVID-19, everyone in the gym would have to be quarantined for a minimum of 10 days. We are prioritizing the health and safety of our students and coaches, and limiting contacts is certainly a best practice. While I understand this is an unpopular decision, it was one made with the idea the we need to do whatever we can to keep our students in school,
Our students have lost so much this year, so this is a great opportunity for them to participate in a winter sport. Athletics are a very important part of the entire educational program and are essential to student success. We would love to provide a normal season for them, but with all the restrictions inplace, we are going to do the best that we can do while keeping our students and coaches safe.
The county did allow some autonomy to do something for senior night, so we will be working on plans to honor our senior athletes and their parents. ALL home games will be streamed for anyone to watch.
This school year has been a challenge for everyone, but please know that we are trying to provide as many opportunities for our students as we possibly can. They certainly deserve it with all that they have been through this year.
As always, please call me at 607-566-2221 or email me at ssaxton@avocacsd.org with any questions or concerns.
Respectfully,
Stephen C. Saxton, Superintendent