Return to Headlines
Boys Varsity Soccer Team Puts Safety First
School officials have recently learned that the team from Scio Central School that our Boys Varsity Soccer team is scheduled to compete against in a sectional game on Friday is refusing to wear face coverings. School leaders have tried to negotiate with the Superintendent from that school to have the players at least start the game wearing face coverings, as is required per guidance from the NYS Public High School Athletic Association and the NYS Department of Health, but to no avail. They have not and will not require their athletes to wear masks. We cannot put our student athletes at risk by allowing them to play an unmasked opponent. Therefore, after much consideration, it has been decided that we must withdraw our Boys Varsity Soccer team from sectional play. Before coming to this decision, we consulted with many people, including our School District Medical Director, who strongly advised against playing an unmasked team.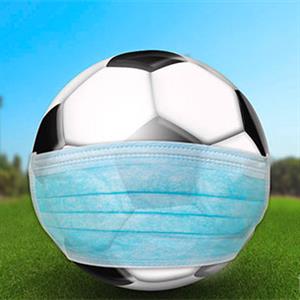 Our primary mission as a school district is to keep our school buildings open and our students attending classes. We have all put a great deal of effort and commitment into adhering to recommended health and safety guidelines to keep our students and staff safe since school reopened. It would be irresponsible and unsafe to go forward with a competition that could put the entire boys varsity soccer team, and potentially our whole student body and staff, at risk by playing against a team that refused to follow basic safety protocol and the spirit of the rule. This is especially worrisome given the recent reports that show spikes in the number of COVID-19 cases throughout Allegany County and New York State.
We realize this decision is disappointing to some, especially those on the soccer team and their families. The team did an outstanding job this season to get to sectionals and we are extremely proud of these student athletes and their coaches. The difficult decision to withdraw the team from sectional play does not diminish their efforts and successes. Not at all. This decision, rather, is about Avoca-Prattsburgh putting safety first when the opposing team refuses to do so. It's about protecting these athletes, their family members, their friends, their classmates, their teachers, and the Avoca-Prattsburgh community as a whole.
We appreciate your continued support during these most uncertain times, and for your commitment to safety so that we can continue to keep our schools open and our students learning.